Quality and Compliance
At Opinion Health, we pride ourselves on the quality of every aspect of the work we do.
All of our documents are designed, produced and checked by team members with extensive, relevant experience and expertise.
For international work, all of our translations are produced by medical native translators and double checked before being sent to the client.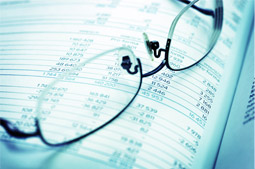 We have standard and established procedures for ensuring the quality of all of our research including online research.
Opinion Health provides the platform to access a wide community of healthcare professionals, patients, carers, decision-makers and general population on a global basis. Proprietary panels are combined with a global extensive network of patient associations across 25 countries exclusively used for market research purposes. Because of the repeated work we carry out with these organisations we are able to validate participants and we are absolutely confident of the quality of the data.
In order to ensure data quality for each project we monitor response rates, survey participations, mean processing time, page history, response consistency and pattern clicking. Each survey is expanded by the quality variable which measures the quality of the response, taking into consideration among other things the duration to complete each survey. Basic demographic questions are also repeated in each survey to compare against information given in the profile questionnaire.
Research outputs from each project are pre-agreed with the client to ensure that expectations are clear and can be fully met.
Opinion Health performs all of its market analysis in accordance with BHBIA's and EphMRA's Code of anonymity, confidentiality and ethical practices in the market. We also fully observe the Data Protection Act.
The whole team has undergone and passed the BHBIA and EphMRA Adverse Event reporting training and renews this, as recommended, each year. In addition some companies request that we undergo their own AE reporting training which we are always happy to do.