Patient Research
Healthcare product and service providers now recognise the need to include patients' views and opinions at all stages of the product lifecycle.
Patients are no longer prepared to be passive recipients of decisions made by healthcare professionals. Research shows that increasingly more GPs switch treatment based on patients' feedback. Ease of access to information about diseases and their treatments and the rise of social media have fuelled a massive increase in patients' confidence in being involved in product and treatment choices.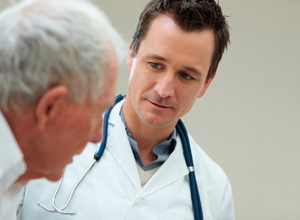 Moreover, issues such as patient adherence and ease of use of products are recognised to be among the most important the industry faces.
Companies thus need to really understand the end users of their products and services and to be able to access them easily and cost effectively.
At Opinion Health, we are experts in patient research. We have years of experience of interviewing patients so we understand how to balance sensitive interviewing with the information needs of our clients. We use our experience to help our clients to interpret the findings and translate them into patient strategies for their products and services.
We combine our patient research expertise with our ability to access patients through our extensive network of patient panels which cover an unrivalled number of high and low prevalence disease areas across 25 countries.
We use our panels for both qualitative and quantitative work conducted online, by telephone or recruitment of face to face interviews.
Some of the disease areas which we have covered in patient research in the last 12 months include:
Alzheimer's
Analgesia
Arthritis
Asthma
Cardiovascular
Contraception
COPD
Cystic Fibrosis
Depression
Diabetes
Gastroenterology
HIV
Hepatitis
Hypertension
Lipid Lowering
Multiple Sclerosis
Nutrition
Oncology
Osteoporosis
Parkinson's Disease
Psoriasis
Respiratory
Schizophrenia
Sexual Health
Smoking Cessation
Urology