About Us
What we do
Opinion Health supports organisations in planning, implementing and executing strategic healthcare business decisions by putting patients and key healthcare stakeholders at the core of research.
We combine our experience and expertise with our research tools to provide our clients with actionable, cost effective and quality input to their strategy, marketing and product decisions.
Our experience and expertise
Collectively, we have more than 50 years of experience of conducting market research around the globe for major pharmaceutical and healthcare companies.
Our clients also benefit from the expertise brought by our on staff medical advisers and our multi-lingual and multi-cultural team.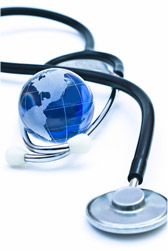 Our response to market dynamics
We are constantly evolving our services in line with our environment.
Our clients now need to base decisions on a holistic view of their customer groups. We have responded by building panels of patients suffering from both high and some very low prevalence diseases and adding these to our panels of healthcare professionals and other decision makers.
As nurses, both specialist nurses operating within the hospital environment and community nurses, become increasingly important members of the healthcare practitioner community, they feature more and more in the work we do.
Decisions are often made in multi-disciplinary teams so it is not always clear who need to be the key participants in a particular research programme. At Opinion Health, we are able to use primary and secondary research and investigation methods to resolve any such problems.
Social media have revolutionised the medical landscape. We have responded by developing our Social Media Disease Monitor which allows clients to measure the pulse of their current and target patients and what they are saying about their and their competitors' products.
Our clients need more than just data. We have responded by building a team that takes data to the next level.
The Opinion Health partnership
We form a true partnership with our clients from initial discussions about a potential project through to the final delivery of the findings and their integration into action plans.